Stay Covered With A Sturdy Roof
Choose us for exceptional roofing services in Ponte Vedra Beach, Jacksonville Beach, FL and surround Jacksonville, FL locations
Finding the right roofing contractor in Jacksonville Beach, Florida and surround Jacksonville, FL locations can be challenging. Fortunately, K & D Roofing & Construction makes it easy for you by providing comprehensive roofing services. While roof replacements, storm damage roof repair and reroofing projects are our most requested services, we also handle roof repairs, maintenance and cleaning.

Turn to us for all of your shingle roofing needs. Call 904-541-1700 (Main Line) or 904-223-6068 (Beach Line) now to get an estimate on roofing services in Ponte Vedra Beach, Jacksonville Beach, Florida and around Jacksonville, FL locations. We tackle residential and commercial projects.
2 reasons to choose K & D Roofing & Construction
We've been providing roofing services to Jacksonville Beach-area residents since 2003. Our president has been working in the roofing industry since he was 14. You can feel comfortable making us your preferred roofing contractor because:
Family owned and operated since 1990.
We're a certified HAAG inspector.
You can count on us to maintain your roof and handle your roof damage claim. Contact us today to make a roofing appointment.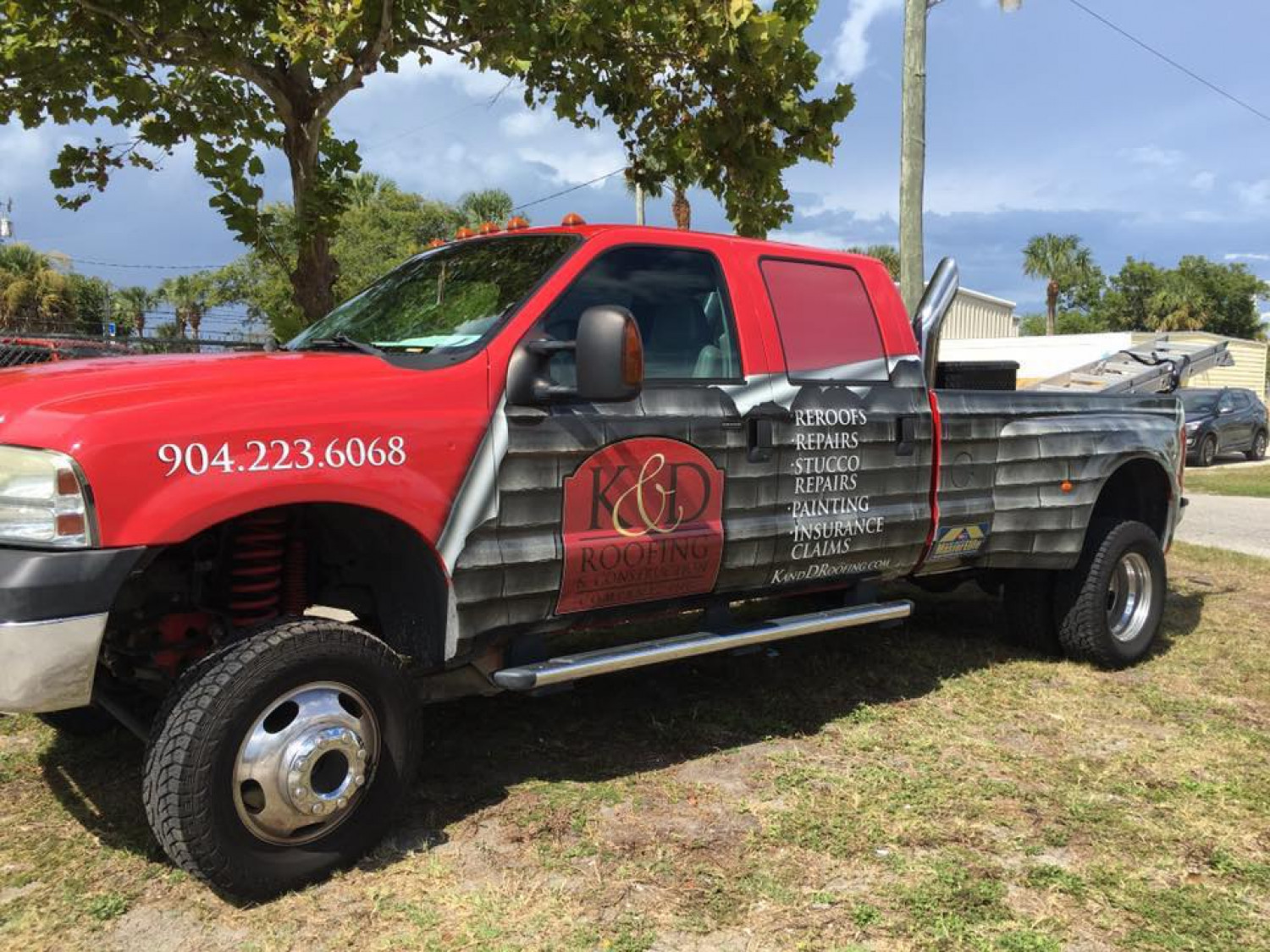 ★★★★★


I am very pleased to recommend K and D Roofing. This is an extremely professional, well-run company. Everything from the bid process to the final product was timely and well managed. Because of the extreme pitch of my roof, not many companies were even willing to bid on the job. Rob Hile was the only one prepared to do the job. His crew is exceptional and extremely hardworking. And when Rob tells you how long the job will take, you can depend on it. Rob was also instrumental in helping me select colors and styles that compliment my home. I have received numerous compliments on the new roof. We find K and D Roofing to be one of the best in the business which is why my husband and I highly recommend them.
- Chris Ann and Alan Gibbs
★★★★★


Our recent experience with K & D has been exceptional... From start to finish, including a follow-up visit, all was done in a professional and timely manner. I would highly recommend K & D as a Contractor for your roofing requirements.
★★★★★


From the beginning, we found K&D Roofing to be most professional; starting with their computerized proposal to the quality of their work and the final inspections. Rob Hile and his employees were always responsive to our requests. Plus, all of this was done within a short amount of time and with very little inconvenience. We continue to be pleased and always recommend K&D to our neighbors and friends.